CONNECTICUT ASPHALT AND AGGREGATE PRODUCERS ASSOCIATION (CAAPA)
CAAPA represents producers, contractors and suppliers of hot plant-mixed asphalt pavements in the state.
CAAPA supports its members' interests on environmental issues and works to improve the quality of plant-mixed asphalt pavements and paving techniques used in the construction of roads, streets, highways, parking lots, airports, and environmental and recreational facilities. CAAPA is an advocate for its members' interests at the state and federal levels.
62nd CAAPA PAVING CONFERENCE - SCHEDULED ON APRIL 3RD IS POSTPONED. Will share reschedule date once available.
CAAPA Officers
President
Brad Oneglia
O&G Industries, Inc.
Vice President
Joe Marrone
Tilcon Connecticut Inc.
Treasurer
Tom Avery
CT Paving LLC
Executive Secretary
Donald Shubert
Resources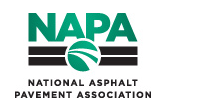 NAPA Response to COVID-19
Bookmark: https://www.asphaltpavement.org/coronavirus
CAAPA Contact Information
Donald Shubert
Phone: 860.529.6855 | Fax: 860.563.0616
Email: dshubert@ctconstruction.org