CCIA News Room
Coming soon: CCIA Opioids in the Construction Industry Stand Down

The CCIA Safety Committee is planning an Opioids in the Construction Industry Stand Down to create an awareness among the public and the construction workforce about opioid addiction in the industry and to provide resources to those affected on where to go to get help.
The tentative dates for the stand down are Oct. 28-Nov. 1. More details to come shortly.

2019 AGC/CT Industry Recognition Dinner - Thursday, October 10, 2019

The 2019 AGC/CT Industry Recognition Awards & Dinner is on Thursday, October 10th at The Aqua Turf.
Save the date and recognize individuals who have made significant contributions to the commercial construction industry for their "Exceptional Achievement".
Nominations are Due by Wednesday, Sept. 4th

CCIA Safety Recognition Awards 2019


2019 Diggers Mixers Fixers Golf Outing - September 16, 2019

4th Annual Jim Langlois Memorial Award
Monday, September 16, 2019 | 10:00 am Registration
Torrington Country Club | 250 Torrington Rd. | Goshen, CT
Golf Registration and Sponsorship Requested by Thursday, September 5, 2019
Special thanks to our Jim Langlois Trophy sponsors: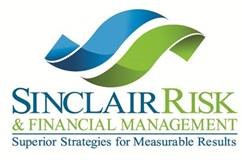 FOLLOW CCIA ON TWITTER!


Archived articles